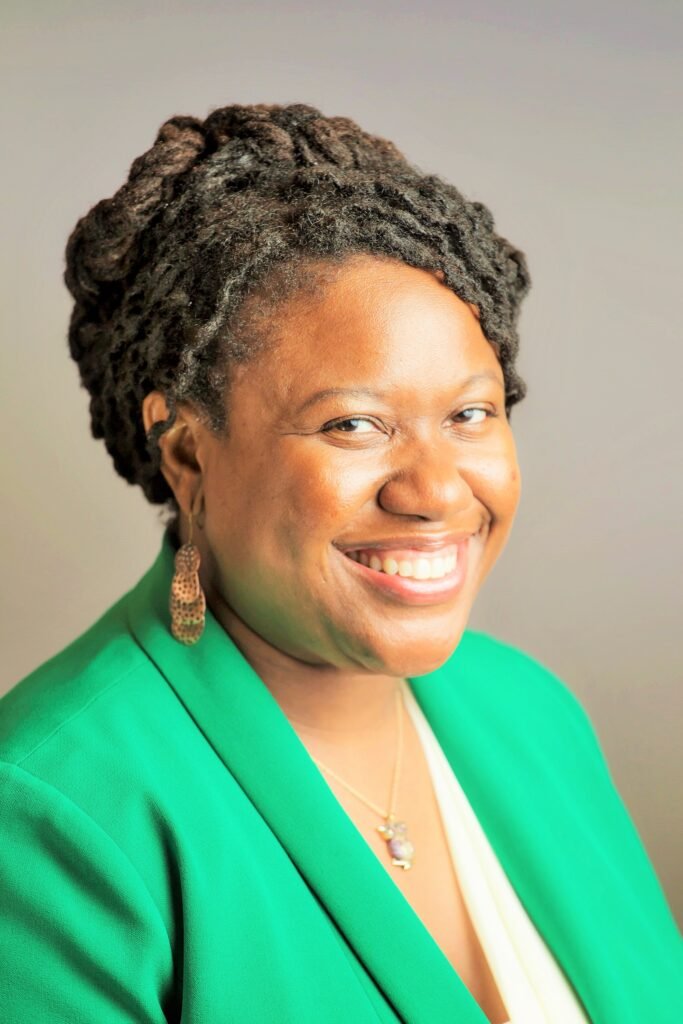 Kenyatha V. Loftis, Ph.D. creates moments of communal sharing, reflection, and transformation. She uses literature, music, and craft to weave together formal and informal learning across age groups, cultures, subject matters, and space/time. The conceptual framework for her creativity is derived from hierarchical linear modeling (HLM), a statistical method for understanding nested relationships. This means, for example, that Kenyatha's works of fiction conscientiously examine the inner lives of characters and their personal relationships, place those relationships in community, and explore the broader social, emotional, and political implications of those connections. By using the HLM framework, Kenyatha invites readers to reflect upon their own personal journeys, relationships, and opportunities for broader social engagement in the real world.
In addition to consulting independently as Kenyatha V. Loftis, Ph.D., Kenyatha is the co-founder of LSF Enterprises, a boutique consulting firm, which operates L.SMURPHE.F Productions (an independent publishing company); the Waterfront Wordsmiths writing community; the Literary Challenge Journal (for youth); Solutions by L.SMURPHE.F (a research entity); and KofaGear by LSF. She releases works as Kenyatha V. Loftis, Ph.D., Kenyatha V. "Ellie Mae" Loftis, and K. Ellie Mae, depending on the target audience for the work. You can access Kenyatha's writings that have been released through L.SMURPHE.F Productions at its online bookstore.
Kenyatha V. Loftis, Ph.D. was born and raised in Galveston, Texas. She is a graduate of Ball High School (1998), Yale University (BA Political Science, 2002), the University of Michigan (MA Political Science, 2006; Ph.D. Public Policy & Political Science, 2010), and Rice University (Certificate in Education Entrepreneurship, 2012).  Dr. Loftis was a member of the first cohort of the Annie E. Casey Foundation's Leaders in Equitable Evaluation and Diversity (LEEAD) Program, now a component of the Expanding the Bench® Initiative.
SUMMARY OF EDUCATIONAL HISTORY
1998.  Diploma, BALL HIGH SCHOOL
2002.  Bachelor of Arts in Political Science, YALE UNIVERSITY
2006.  Master of Arts in Political Science, UNIVERSITY OF MICHIGAN, Horace H. Rackham Graduate School
2010.  Doctor of Philosophy in Public Policy and Political Science, UNIVERSITY OF MICHIGAN, Gerald R. Ford School of Public Policy & Horace H. Rackham Graduate School
2012.  Business Certificate in Education Entrepreneurship, RICE UNIVERSITY, Jesse H. Jones Graduate School of Business
2016.  Continuing Education Credits in Program Evaluation, UNIVERSITY OF WISCONSIN-STOUT
Program Evaluation, Research Design, Public Policy Analysis, Quantitative & Qualitative Data Analysis and Analytics, Institutional Research, College-level Classroom Instruction, Building Collaborative and Effective Teams, Academic, Business & Literary Writing
FREQUENTLY USED SOFTWARE
Stata • HLM • SPSS • NVivo • Excel • Access • PowerPoint • Word • Drupal • WordPress • LimeSurvey